Vertical machining center
VMC SERIES
Performance parameter:Cutting speed X/Y/Z:24/24/20 m/min
Rapid traverse X/Y/Z:36/36/30 m/min
Max. spindle speed:8000 rpm
Spindle Power:7.5/11 kW
Spindle torque:71.5/105 Nm

Online consultation
The VMC series is fixed by A-shaped single column, with mobile structure of worktable, compact overall structure and small floor space and with the design and manufacture conforming to ISO and can complete milling, boring, drilling, tapping and other processes under one clamp. It is configured with standard 8000rp belt spindle and uses 1.5:1 deceleration to increase the torque by 50%, suitable for automobile parts, plastic machinery, construction machinery and other fields.
blanc
High rigidity
High rigidity
The machine bed and main structure are cast in gray cast iron with good rigidity and shock absorption. The ribs are arranged inside the bed, therefore the bed structure is heavy.
High stability
High stability
The transverse sliding table and the worktable are all cast in gray iron, of which the transverse sliding table is designed with super long span structure, which can effectively increase the stability of machine tools.
High shock resistance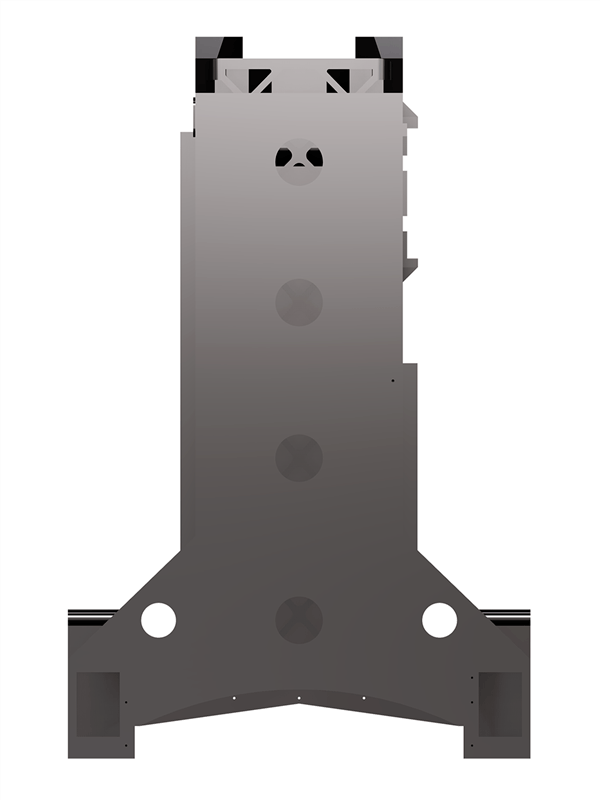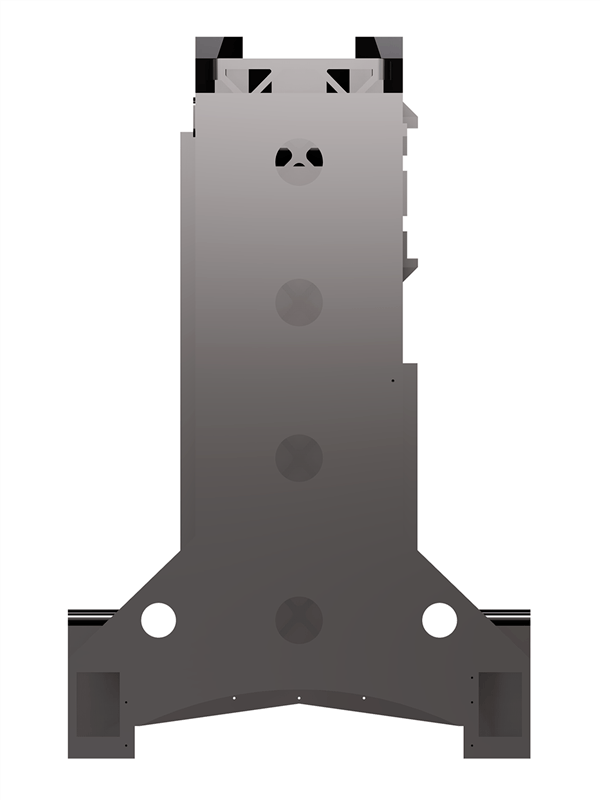 High shock resistance
The column has a herringbone structure, and the bottom surface is fixed to the bed by scraping. The inside of the column is the "米"-shaped rib structure with good rigidity and shock resistance, and the bottom is designed as an "A"-shaped structure, which effectively increases the rigidity of the column and reduces the forward tilt caused by the spindle box.
High dynamic response
High dynamic response
The three axes adopt the AC servo motor and the elastic coupling without backlash is directly connected with the lead screw, which directly drives the ball screw to rotate, realizing the reciprocating motion of each axis and fast dynamic response.